Hello, beautiful! I'm back! And today I have a different kind of post for you. I decided to make a compilation of all my favourite moments for American Horror Story.
I love American Horror Story, you know that, my friends know that, I won't be surprised if Obama knows that.
I just thought of doing something different, and here it is!
So, now that we know that, let's get into to post. It's gonna be divided my season, and I'm gonna be posting gifs. (I pronounce it 'jif' if you want to know)
***SOME SPOILERS***
Season 1 – Murder House
Season 2 – Asylum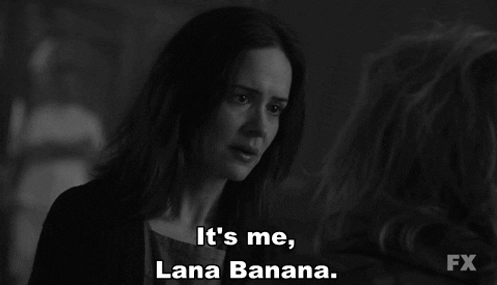 Season 3 – Coven
Season 4 – Freak Show
I'll do my favourite moments for season 5 when the whole season is done. 
---
LINKS:
FOLLOW ME:
Snapchat: chickssweet
~Rawan M.